Weight Loss Pills – Ayurslim Capsules It strengthens immunity and regulates the body's lipid level. The herb is also known to reduce cholesterol and triglyceride levels. Gymnema leaves contain ingredients that reduce the intestinal absorption of glucose, stimulate the pancreas to increase insulin production and decrease sugar cravings.
Weight Loss Pills 60 – Best Quality Ayurslim Cpasules
Is Himalaya Weight Loss Pills AyurSlim safe?
AyurSlim has a favorable effect on weight reduction and lipid profiles. It is a researched ayurvedic herbal product that can be safely used with no side effects. AyurSlim Capsules work in three ways to manage body weight: It reduces the craving for food, thereby reducing the intake of fats and carbohydrates.
How does Himalaya AyurSlim work?
AyurSlim Capsules. Garcinia is known to slow down the body's ability to store fat, potentially enabling more fat from foods to pass through the body without being stored. Orders placed after Fridays 5:00 PM will be processed for shipment only on the following Mondays.
How do I use AyurSlim capsules?
You should take two Weight Loss Pills Ayurslim capsules per day – one in the morning and another in the afternoon. The company recommends taking with food.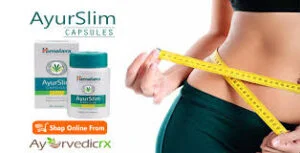 Weight Loss Pills AyurSlim is a weight-loss supplement that claims to help you shed extra pounds with its natural ingredients. … The Ayurslim ingredients are garcinia cambogia, Indian bdellium, gymnema sylvestre, chebulic myrobalan and fenugreek.
? Your Secrets ? Pinterest ? Blogger ? Twitter ? Facebook  ? Linkedin  ? Instagram  ? Youtube