Hair Grow Oil Biolif Hair care is the first and foremost thing that every individual keep into consideration from the early stage of their life. Perfect hair care not only enhances your look but can also build a better personality in front of others.
When it comes to the best Hair Grow Oil solution, Biolif Hair Grow Therapy is considered as the most prominent solution among people. Biolif Hair Grow Therapy is fully Ayurvedic and natural hair treatment that gives immense strength to your hair roots and follicles. It helps to stimulate the circulation of blood flow and hair growth and also works to decrease hair loss, greying and even balding.
The most important ingredients that are included in Biolif Hair Gro Therapy are Essential Oils like as Lavender Oil, Rosemary Oil, Almond Oil, Pumpkin Seed Oil, Olive Oil, Nagkeshar Oil, Dudhi Seed Oil, Asparagus Oil and there are more oils included in this list.
Biolif Hair grow pack is equipped with various natural herbs and oils that nourish hair, making them healthy, strong from inside and make them shiny and beautiful from outside. It helps to make your scalp healthy and people with all types of hair can use it.
Hair Grow Oil  Biolif hair grow therapy is very easy which can be done using natural process and a scientific process. It is the painless process and helps in treating several hair problems. In this therapy, the product acts as a hair growth stimulant which helps in strengthening the hair roots naturally, prevent hair loss and can effectively deal with various other hair problems.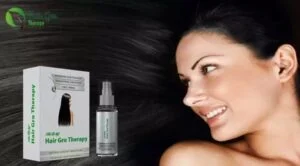 Hair Grow Oil – Best Quality Oil for Natural Hair Treatment
This therapy works on all types of hair and treats various hair scalp issues which result in leaving behind healthy hair. Its natural oil ingredients not only works for oily, dry or normal hair but can also work for kinky, wavy, firm, straight, thick, medium, chemically treated or curly hair.
How to Use:
Take a small quantity of Hair Gro Therapy Serum in your palms and using your fingers massage the serum gently into your scalp for 5 to 10 minutes targeting especially the affected areas. Leave it overnight and wash with a mild herbal shampoo the next day.
? Follow us:
? BOS ? Twitter ? Facebook  ? Linkedin  ? Instagram  ? Youtube