London Soap, Relax and unwind with our Bath & Body products for men and women, to leave skin soft, smooth and delicately fragrances. Choose fine milled soaps, body washes, talc, body lotions and hand creams from our Floral Classics range or indulge in our Signature fragrances, created with skin-caring floral extracts and naturally-derived ingredients, carefully sourced from around the globe.
Care of London Soap:
Leave your skin soft and supple with a warm natural scent, delicious, unforgettable scent
The delicious scent of crushed almonds and oatmeal
This gentle soap contains real oatmeal to naturally exfoliate and soothe the skin. Rich, exfoliating lather will protect skin's moisture
The Yardley London soap oatmeal & almond single bar soap is inspired by nature and contains natural ingredients for a completely stimulating experience for all your senses.
It is not tested on animals
Enriched with sweet almond & hints of oatmeal. Oat grains gently exfoliate and make skin smooth
London Soap  – Best Quality Soap for Your Beauty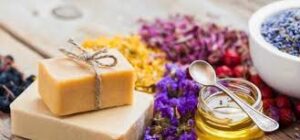 Since 1770, the House of Yardley London has created fine luxury soaps worthy of royalty. All Yardley Naturally Moisturizing Bath Bars are paraben free & sodium lauryl sulfate free. Est'd 1770. William Yardley first created natural soaps for all of London in the 17th century. Today, Yardley London continues the tradition – creating fine luxury soaps using the freshest ingredients and fragrances inspired by nature. Not tested on animals. Made in USA.
? Follow us: