Original Whey Protein is a mixture of proteins isolated from whey, which is the liquid part of milk that separates during cheese production. Milk actually contains two main types of protein: casein (80%) and whey (20%). Whey is found in the watery portion of milk.
Whey protein is considered one of the best supplements for those who want to lose weight, reduce belly fat and build muscles. … Original Whey protein powder can be an excellent addition to your weight loss diet if you're trying to gain muscle, increase strength and lose significant amounts of body fat, including excess belly fat.
Original Whey Protein -We love the smell of Whey Protein in the morning.
Original Whey Protein Powder is one of the primary proteins found in dairy products. A byproduct of the cheese-making process, whey protein provides substantial amounts of the essential amino acids that are needed to carry out the functions that proteins perform in the body.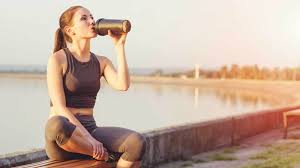 When should I take whey protein?
You've finally got your workout routine going and you've been sticking to it. However, fitness enthusiasts all know that muscle is made in the kitchen, not the gym. Unfortunately, many of us don't really know how or when to use whey protein. If you want to get the most out of this supplement, read ahead to learn what the pros say.
Whey protein is an incredibly versatile nutritional ingredient. Not only can it be used after workouts, but original whey protein can also be consumed with breakfast, as a midday snack, with dinner and even right before bed.
Just add a scoop or two to cold water or milk. Some powders have flavors but you could add some yourself with honey, agave, or fruits. However, keep in mind that the more you add, the more sugars and fats you will be consuming.
What are the benefits of Original whey protein?
10 Evidence-Based Health Benefits of Whey Protein
Whey is an Excellent Source of High-Quality Protein. …
Whey Protein Promotes Muscle Growth. …
Whey Protein May Lower Blood Pressure. …
Whey Protein May Help Treat Type 2 Diabetes. …
Whey Protein May Help Reduce Inflammation. …
Whey Protein May Be Beneficial for Inflammatory Bowel Disease.
Original Whey protein is trusted by people around the world to take their workouts to the next level. It is a great option for people who want to see results without taking any shortcuts or harming themselves.
Nutritional Info For Whey Proteins

Protein
24 g
BCAA
5.5 g
Glutamic acid
4 g
Kcal
119
Protein % per Serving
79.0