Best Fairness Cream, Fair Look The Best Fairness Cream 200 gm, Beauty accessories are one of the most important parts of your daily routine and without appropriate measures being taken, it can lead to significant concerns about beautification. Everyone needs to be more conscious and serious about good quality products for taking care of his/her skin and body.
can be applied to any exposed parts of the body primarily-legs, arms, neck and face. It is very beneficial to remove sun-tan, stubborn pimple marks to give a radiating glow on your skin.
Best fairness cream skin Lightening, Reduces Dark Spots, Can be used all over the body, Removes Sun-tan, Minimizes scars, blemishes, Reduces pigmentation, pimple marks.
Best Fairness Cream 
Best Fairness Cream- 200gm is an ideal product that all can use for many purposes, but one vital fact is that it's derived from purely natural and herbal ingredients.
Fair look Ayurveda cream is really works. I have also used fair look cream, but We just need to learn how to keep fair look actually working. You see, it all comes down to supporting the underlying health of your skin. … Fair look Ayurveda cream is really works.
Best fairness cream it is not just a skin cleanser, but also a skin moisturizer too. The turmeric present in the lotion helps in minimizing scars caused due to acne; it calms the skin and gives it a healthy glow. Fair look Lotion slowly enhances your skin tone and makes it healthier and clean.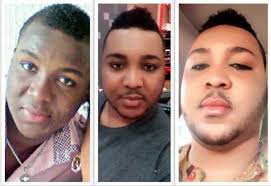 How To Use Fair Look Lotion :
Clean your face with a cotton ball dipped in Rose water.
Mix 2 parts of raw Tomato juice with 1 part of Fair Look Lotion.
Once blended thoroughly, apply the lotion over face and neck.
Wait for 15 minutes. Rinse with cold water.
For best results apply the lotion twice a day.
? Follow us: